A residential or commercial property management company's job is to handle all of the tasks and communications relating to tenants, prospects, and proper maintenance of the property. This saves the owner from spending their valuable time on such duties as the burden of the responsibilities is left in the hands of the property manager.
Let's take a look at the most recent industry statistics as well as some of the challenges that face property management firms moving forward.
Most Common Property Management Services
So what do most property managers actually do when it comes to looking after the properties? Here are some of the most common tasks involved:
Collecting rent
Maintenance/repairs
Finding new tenants
Cleaning
Evicting
Leasing
Of course, these are a few of the many tasks that property managers often undertake as part of their contract with a property owner. Almost all of the property management companies offer services that collect rent and run routine and emergency maintenance on the properties.
These are two of the most time-consuming jobs when it comes to renting out a property and can often be some of the most difficult If a tenant refuses to pay for one reason or another, then the process to finally secure these funds can be a complex and time consuming one.
The same can be said for conducting maintenance and carrying out emergency repairs. If the water heater blows in the middle of the night, somebody needs to be on hand to delegate the repairs to an engineer. If the tenant loses their keys, then someone needs to be on hand to supply a spare. This is where the property management firm comes in.
The Current State of the Property Management Industry
Here are the key property management industry statistics:
Average industry growth 2015–2020: 2.5%
Market size – $88bn
Industry Employment: 847,610
Total property management service providers: 800,000+
Economic prosperity is generally bad for the rental market as more people look to move away from renting by purchasing their own homes due to easier access to financing and lower unemployment rates.
However, the property rental market looks to be increasing year on year in the current climate. As times of economic hardship arise, the number of people renting typically increases.When you couple this with the general attitude of Millennials towards homeownership, it's clear to see why the property management industry is thriving.
Technology and Property Management Trends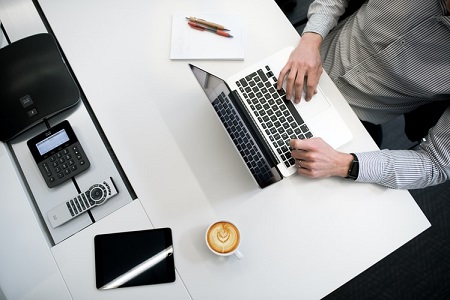 Technology is changing the landscape of almost every single industry in the world, and property management is no different. Over the past few years, the industry has seen significant increases in efficiency thanks to a whole host of applications and software that make the lives of the property managers much easier.
Things like paying bills, accounting, collecting rent, and tracking different types of data is now far easier and much more accessible than it was in the recent past.
One of the property management trends over the past few years has been the rise of virtual reality. It's now perfectly possible to conduct a viewing while the potential tenant is on the other side of the world. In addition to this, AI is also on the rise in the industry, with smart computing technology now helping with all sorts of property management tasks, such as measuring water heater levels, safety alerts, gas and electricity meter reading, and smart security locks.
Managers can now receive notifications directly to their cell phones or computers informing them of when certain tasks need to be done, rather than having to proactively check these levels manually. This frees up a significant portion of their time for other tasks.
Challenges in Property Management
Finally, let's take a look at what challenges face the property management market over the next few years:
Keeping up with the technology
As we mention, technology is rapidly changing, and companies must adapt to survive. If other companies adapt quickly and adopt new technology that improves their efficiency, then the companies that don't will be left behind/
Millennials demand
With the rise in technology, millennials demand that companies abide by certain standards for things like websites, applications, and so on. If a company doesn't hold its own on the online marketplace, then it can seem untrustworthy and out of date.
Keeping up to date with current marketing
Marketing has seen rapid advances over the last decade or so. Things like social media, push notifications, and content marketing have exploded recently. Property management companies must have savvy marketing teams to keep up to date.
Rent control
Lastly, with the rental rates increasing exponentially, it seems that government intervention could be afoot to help make renting more affordable. When this happens, property management companies need to be able to adapt quickly to cope with the changes.
Thanks for reading
https://ramgrouplv.com/wp-content/uploads/2020/05/lukas-blazek-mcSDtbWXUZU-unsplash-1.jpg
652
1296
ramgroupam
https://ramgrouplv.com/wp-content/uploads/2019/06/ram-logo-new.jpg
ramgroupam
2020-05-17 16:59:47
2020-05-29 17:46:39
Property Management Industry Statistics